The hard, porous surfaces in your home can act like a magnet for dirt and grime – especially the tile floors and walls we use every day.
Don't rely on store bought cleaners alone to lift all of the residue that collects over time. Our all-natural cleaning products are designed to combat even the toughest of stains, odors and other germs, but are gentle enough for use in your home.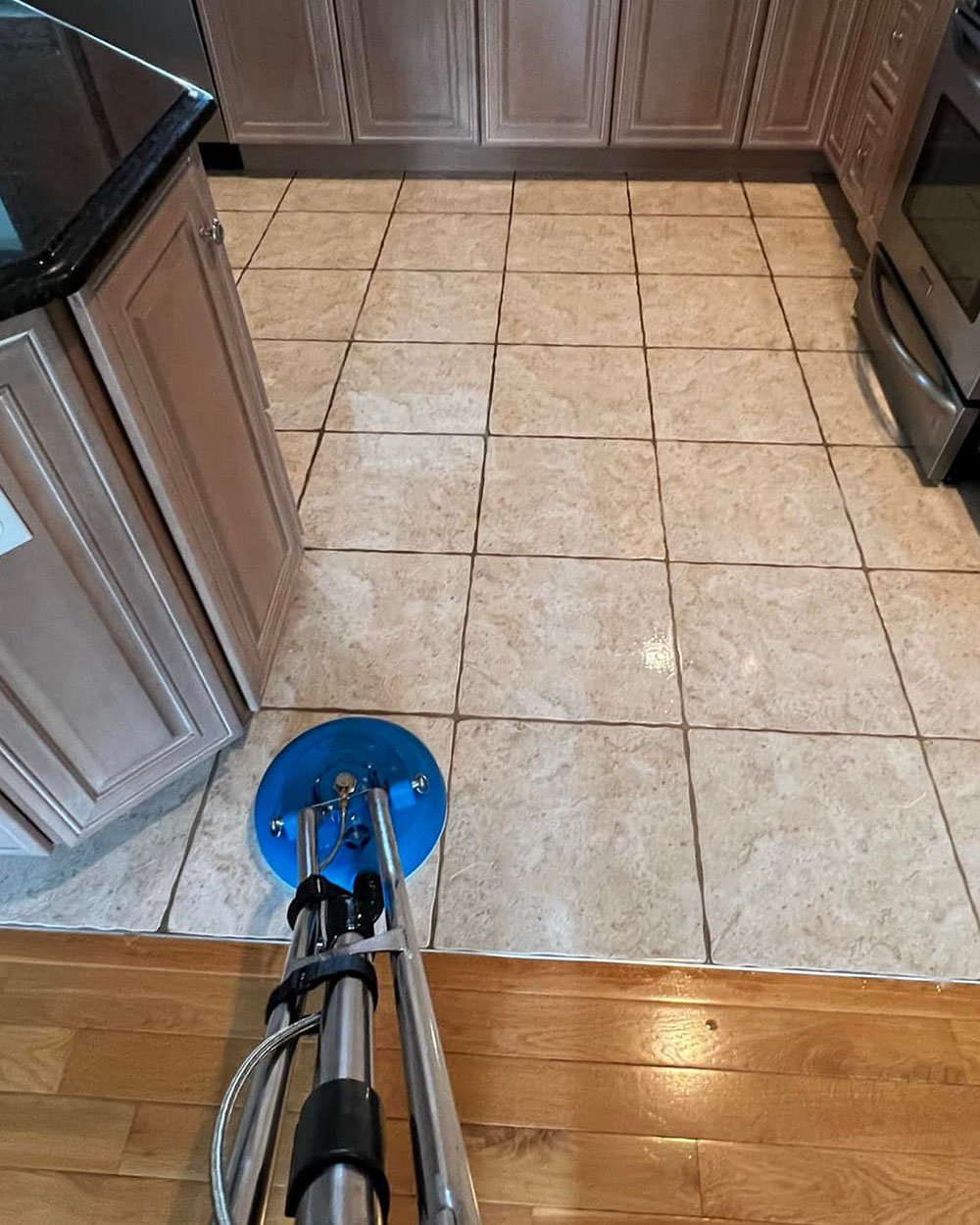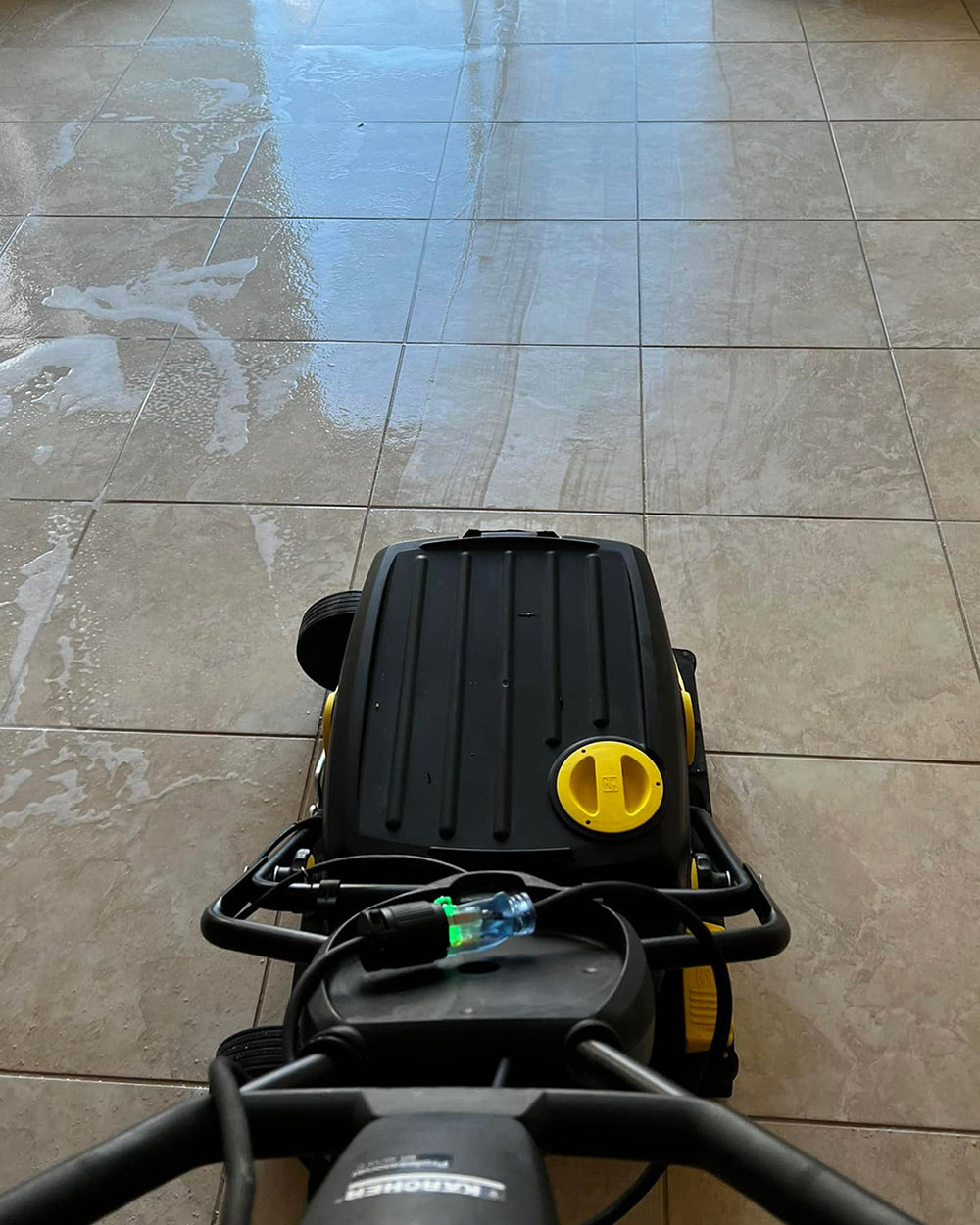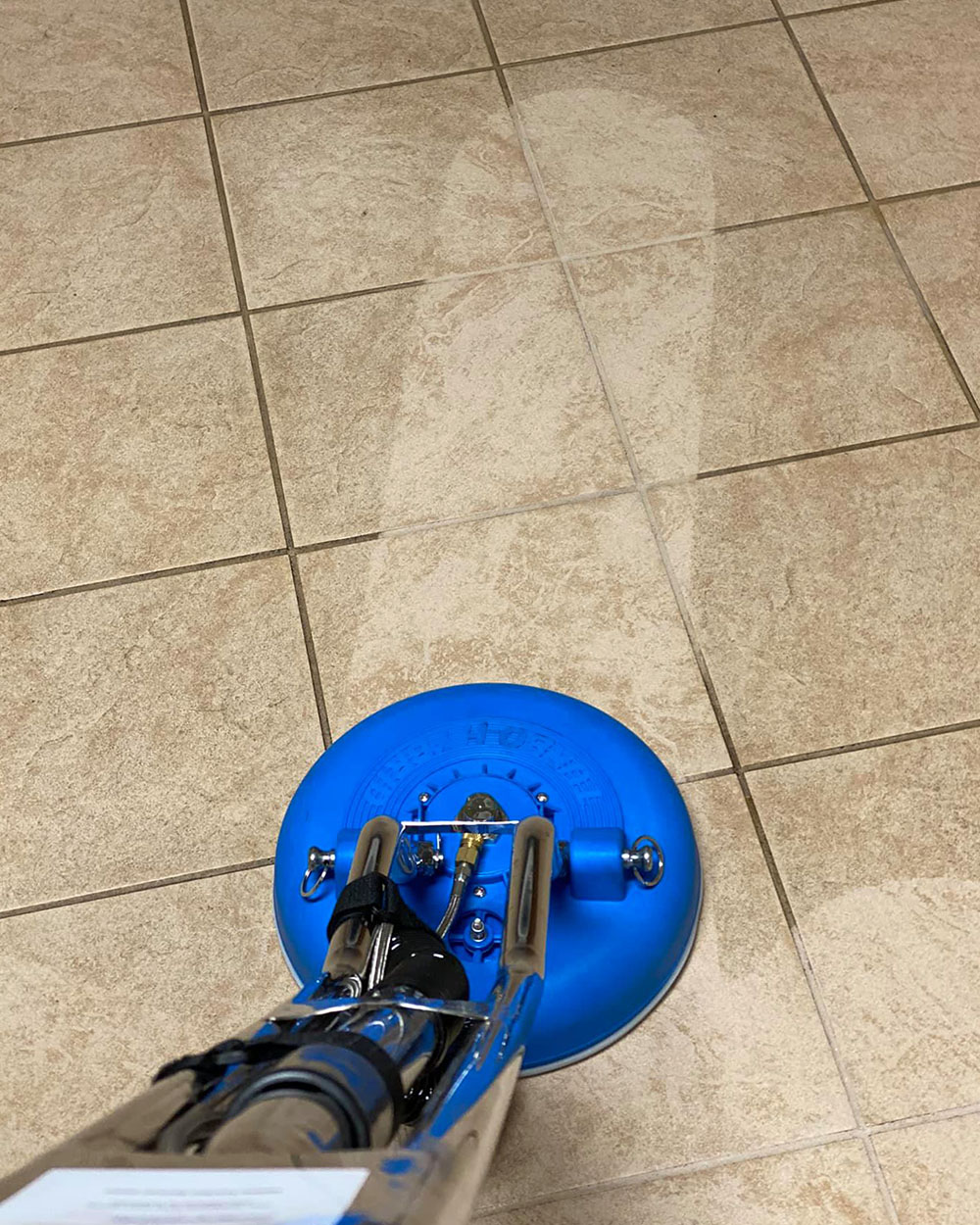 AO Cleaning uses state of the art equipment to bring the original texture back to your tile and grout. The deep powerful grout cleaning process extracts dirt and grime from surfaces leaving your floors looking clean and great. We sanitize and seal all kinds of tile and grout, along with other stone products. Our goal is a deep and long-lasting clean, so that every room in your house feels as pure and protected as the next.
AO Cleaning utilizes truckmount equipment, which cleans, sanitizes, and vacuums all in one pass. Unlike pressure washing which merely moves dirt, algae etc. around and can damage tile and grout, our system uses moderate pressure with water heated to 230 degrees, and a vacuum system with no moving parts to damage surfaces. The vacuum sucks the dirt, mold, and algae out of the surface and grout while killing all bacteria and fungus.
Our tile and grout cleaning process is ecofriendly and makes your home or business look like new again.
We take pride in our work and are extremally passionate about getting the job done right.
Don't just take our word for it, watch our awesome process video.